Our recommendation of Cycling courses.
There are two big rivers and they have a cycling road each other. It's so safe and you would be conformably with nature and feel like the time past slowly. 
the course along the Kamo river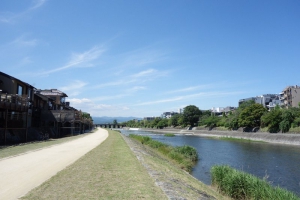 There are spacious cycling roads on the both sides of Kamo River.
Please don't be hurry. Sometimes get off your bike and relax with beautiful scenery. 
You can find many bakers. I like to eat lunch on the riversides.
And reading books is also good idea !!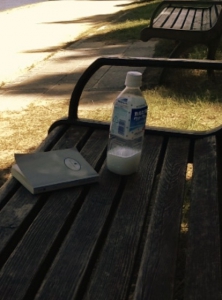 the course of Katsura river
This cycling course is close to our guesthouse COMPASS.
You can go to Arashiyama by bicycle within 30 to 40 minutes.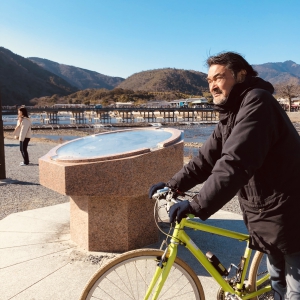 Our Bicycle Rental
One day  500 yen   
Within 3 hours   free   
Why don't you use the bicycle !!