Early Summer in Kyoto!!
Cherry blossoms have fallen and leafy cherry trees are becoming more noticeable. Summer has arrived in Kyoto, with the maple trees growing green and lush.
The long, depressing days of the Corona disaster have passed, and with the easing of immigration restrictions, many foreign tourists have returned to Kyoto.
Thanks to this, Kyoto is finally as bustling as it was before the Corona disaster, and my heart feels as refreshed as on a sunny day in early summer.
From April to July this year, festivals at shrines that had been suspended due to the Corona disaster will be fully restored for the first time in three years.
Kyoto's three major festivals, the Aoi Matsuri, the Gion Matsuri, (the Jidai Matsuri is in the fall), and near Compass, the Matsuo Matsuri.
 This year, the Matsuo Matsuri will be held on Sunday, April 23, starting at 11:00 am.
 You can see it around Compass from 4:00 to 5:00 p.m.
ShinkoSai (Oide) and KankoSai (Okaeri)
The portable shrines of the seven Matsuo shrines (Omiya, Tsukuyomi, Ikuya, Munakata, Sannomiya, Koromote, and Yonosha) receive the spirit of the main shrine and make the rounds of the hall of worship three times (hoden-mawashi), then leave the shrine headquarters in turn and go through Matsuo and Katsura villages, crossing the Katsura River by boat from the northeast of Katsura Detached Palace and arriving at the left bank of the river where all seven shrines unite. After the offering of the traditional dumpling offering, the four portable shrines and the carabiner are sent to the Nishi Nanajo Otabisho, and the two portable shrines are sent to Kawasho-ji Temple in Nishi-Kyogoku and to the County Otabisho, where they are palanquin-mounted.
(This description is excerpted from the Matsuo Taisha website.)
Translated with www.DeepL.com/Translator (free version)
A Home Away From Home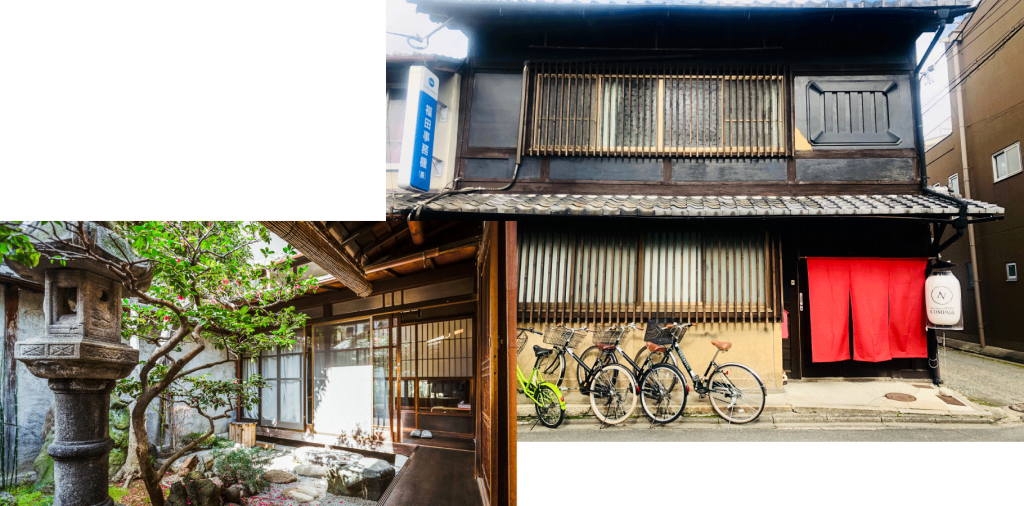 Guesthouse KYOTO COMPASS was founded in 2014 to serve as a signpost for travelers like a "compass".
We took a traditional Kyoto house (Machiya), with it's 100 years of history, and turned it into this guesthouse.
It takes 15 minutes from Kyoto station by bus.
We are surrounded by not only sightseeing spots but also warm local atmosphere, public bath houses and a shopping street.
You can travel like the local people live.
We Will Guide You to an Unknown Kyoto
If you want to discover Kyoto from a different angle, COMPASS will be a great base camp for you.
COMPASS MAMA have been involved in the tourism industry at hotel for many years. So she is able to guide you in Kyoto which is perfect for you, such as seasonal special sightseeing spots and local haunts.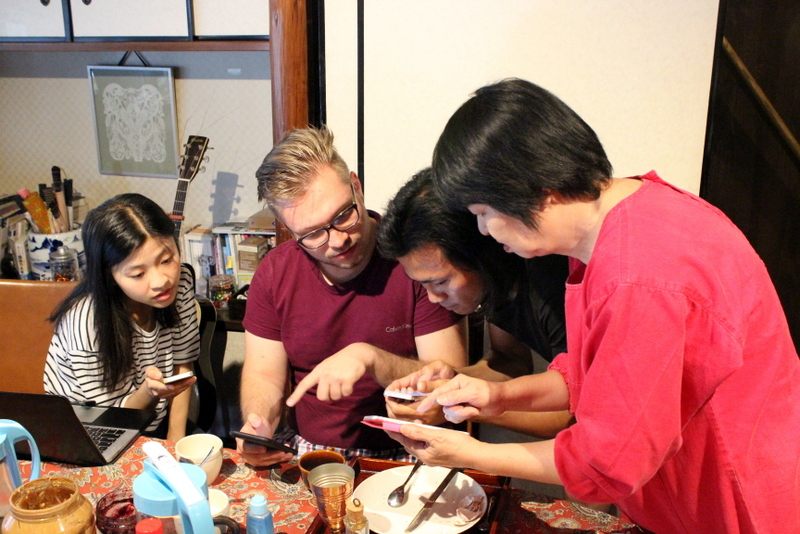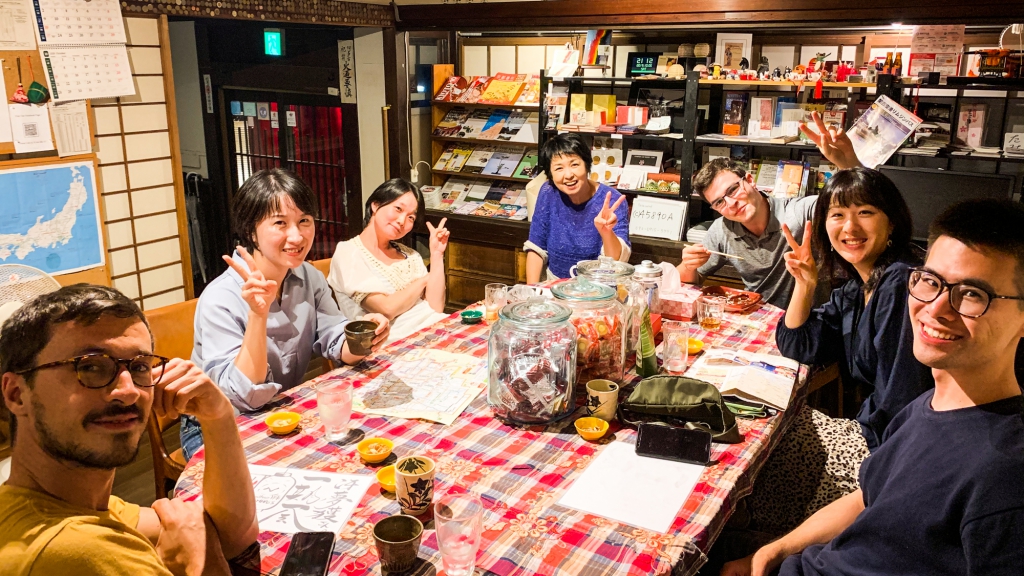 "Smile"




That is the Common Language at COMPASS
You can easily make friends with everyone, regardless of age, nationality and gender.
Sometimes, our guests hit it off with others and go sightseeing together.
Interaction with the other travelers is one of the pleasures.
Please visit our living room with your smile and 1 teaspoon of courage.
Unexpected meetings may await you!
It's Time for an Adventure




COMPASS is Calling You!
COMPASS is not a big accommodation.
But we would like to provide the most appropriate service to suit each customer's needs with homely and welcoming atmosphere. It would be great if you could stay at COMPASS.
We are looking forward to seeing you!!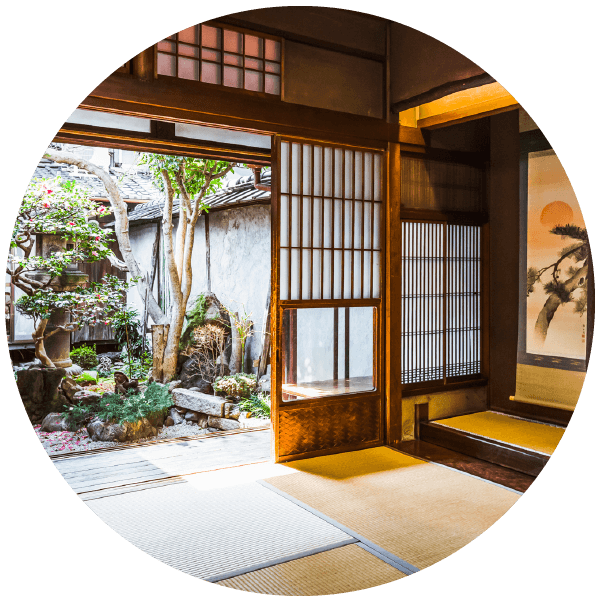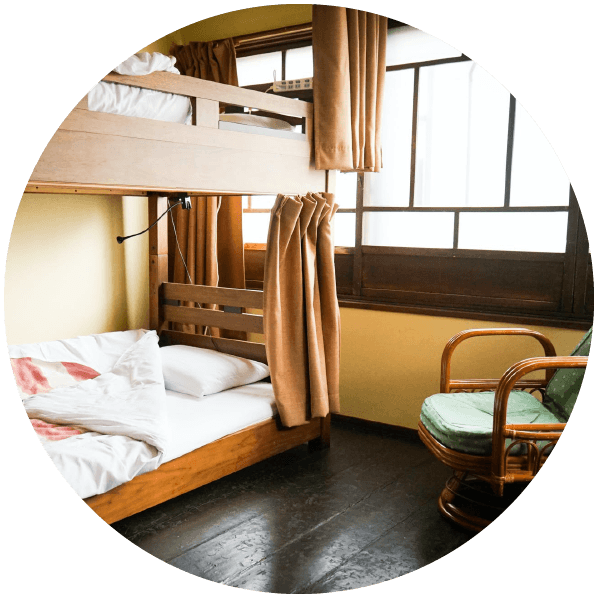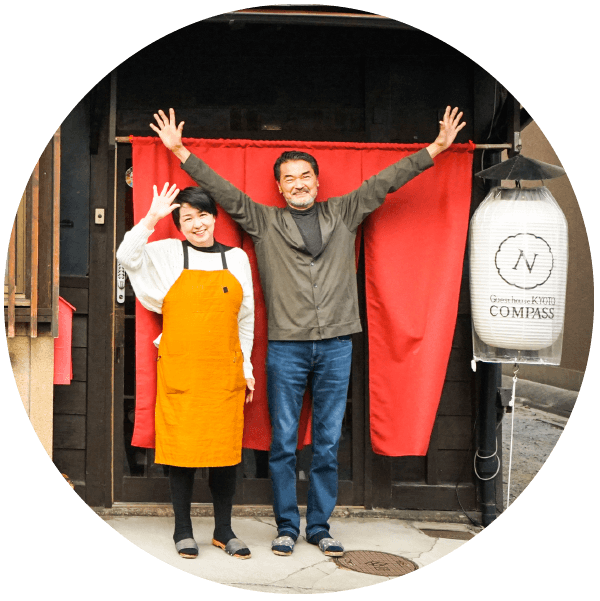 Instagram
This error message is only visible to WordPress admins
Error: Access Token is not valid or has expired. Feed will not update.
115 Nishinanajo Ichibe-cho, Shimogyo-ku, Kyoto City 600-8894 JAPAN
TEL : +81 75-204-3250
E-mail : guesthouse.compass@gmail.com