Traditional Kyo-Machiya with a Red Curtain and a White Lantern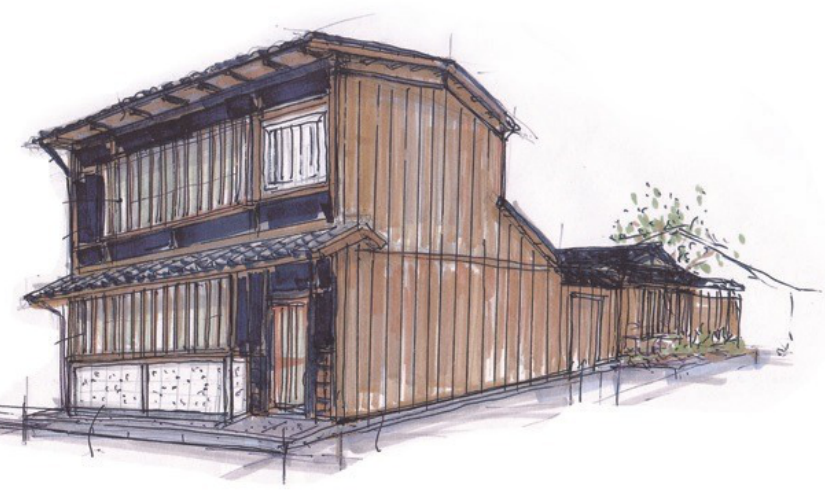 Our guesthouse was built in 1910s-1920s.
Once you pass through the curtain, you may feel that you are traveling into the past!
First of all, you can see the living room like your grandma's home. Then you will find a beautiful courtyard called "Thubo-niwa".
We have 2 Japanese style tatami mat rooms with "Thubo-niwa" on the first floor.
And there are 2 dormitories with long-size bunk beds on the second floor.
High speed Wi-Fi is available throughout the guesthouse. We also offer the whole house rental plan for up to 12 guests.
For more information, please ask us anytime.
Check-in / Check-out
CHECK-IN:  16:00 〜 21:00
CHECK-OUT:  〜 11:00
※If your arrival is scheduled for before 16:00 or later than 21:00, please let us know your estimated arrival time in advance.
※We can keep your luggage before your check-in and after your check-out.
Luggage storage from the day of check-in to the day of check-out is free of charge.
On other days, luggage storage fee 500 yen/ piece. 1 day
TEL: +81 75-204-3250 / E-mail:guesthouse.compass@gmail.com
About our Rooms
Japanese Style Private Room
There are two Japanese style tatami rooms.
Both rooms can accommodate up to two guests. If you would like to stay with three people, please contact us.
You can see "Tsubo-niwa", a beautiful courtyard from both rooms. Please enjoy the traditional Kyoto atmosphere.
We provide an air conditioner, free towels and electric blankets (in winter).
Sleeping is Japanese style, on a futon on the tatami floor.
———-
Room1 : Japanese style / Next to the living room
One of the room is next to the living room. You can jump in the conversation of the living room anytime.
※Sound proofing
This room is separated with paper sliding doors from the living room and not equipped with soundproofing. Sometimes you might be bothered by noise. We ask for your kind understanding.
———-
Room2 : Japanese style / Annex type
The other room is annex type.
There are two "Tsubo-niwa" where the tranquil time glides by.
Please enjoy a calm time in a relaxed atmosphere.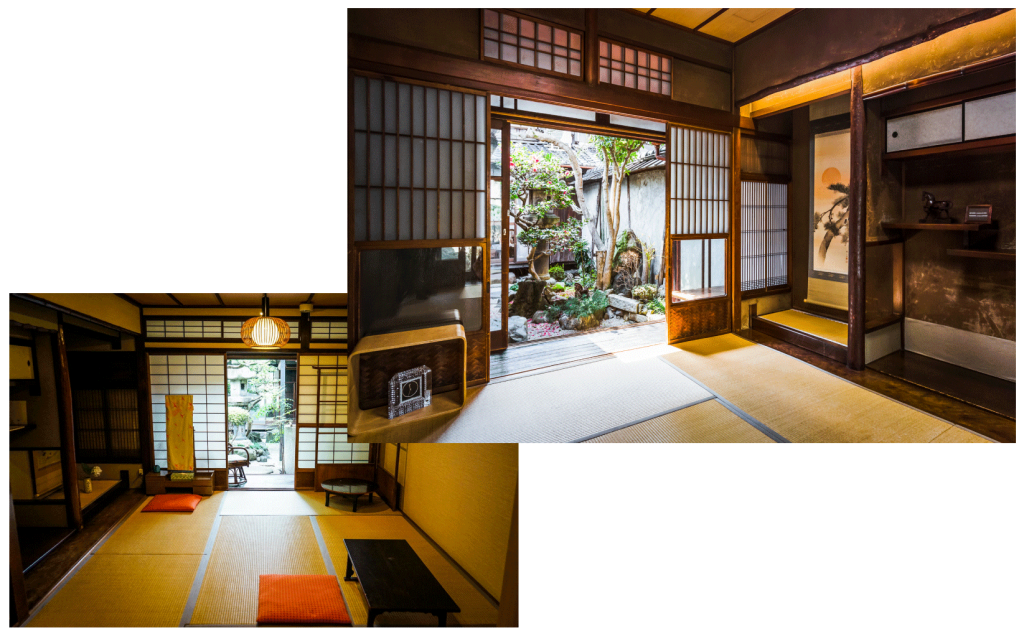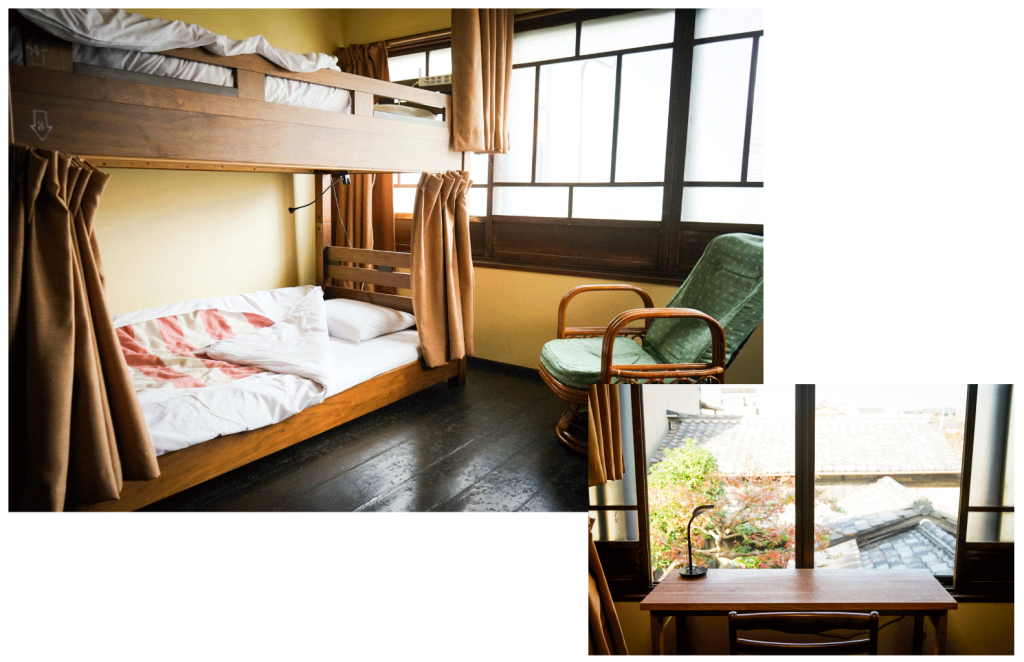 Mixed Dormitory / Max 4 People
We have a Mixed Dormitory and a Female Dormitory on the second floor.
There are two sets of long-size bunk beds in each room.
We provide an air conditioner and a desk.
Each bed has a curtain for privacy and a reading light.
Shared Space
●Living Room
There are a lot of guide books, comics, snacks and tea.
Please use the room as you like until 23:00.
We turn off the living room lights at 23:00.
Please speak quietly after 22:00 for those who are sleeping.
●Bathrooms and Restrooms
We have 2 bathrooms and 3 restrooms.
The bathroom next to the garden can be used 24 hours.
The bathroom next the living room can be used until 24:00.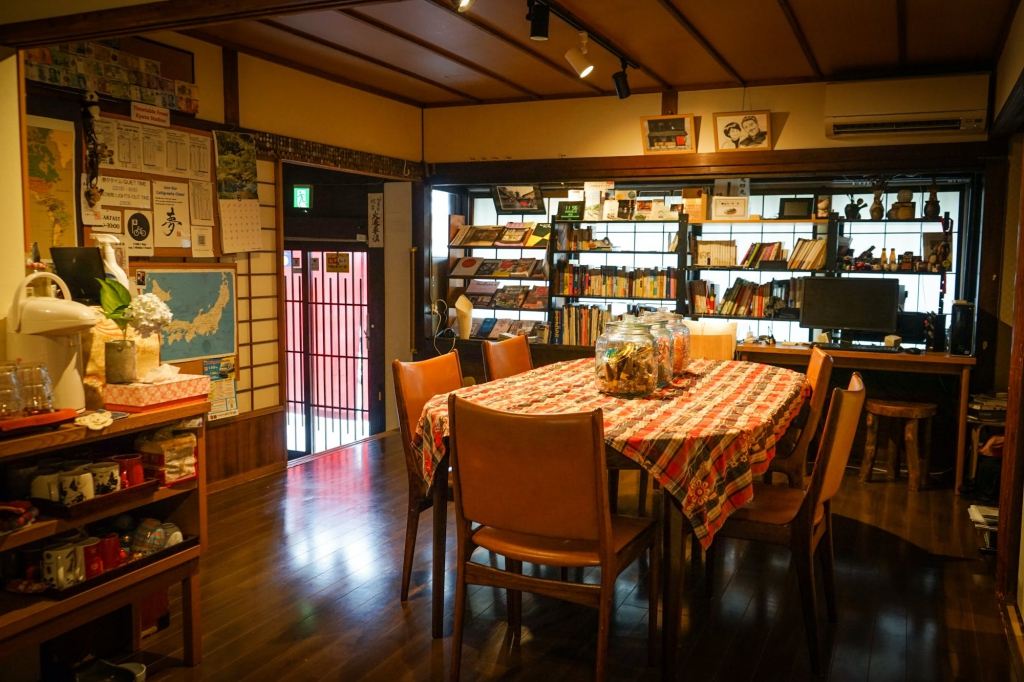 More Options to Enjoy COMPASS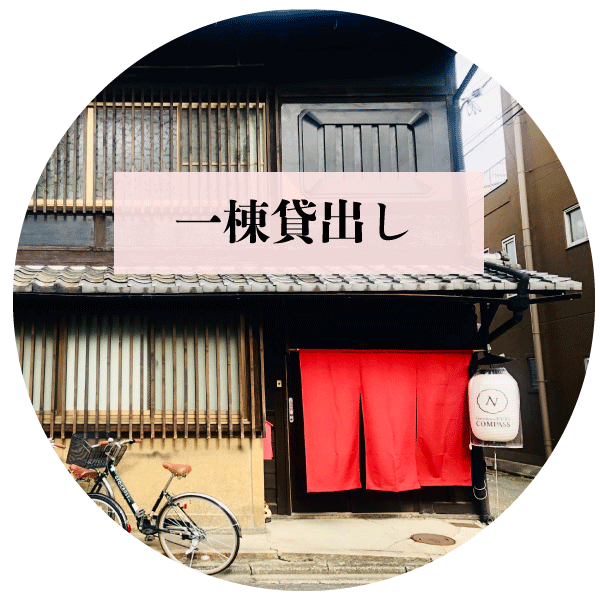 【Rent out an entire house】
To rent a whole house is perfect for families, groups, short and long stays. Up to twelve people can stay at COMPASS. Take this opportunity to immerse yourself in our city and culture! Please enjoy spending a wonderful time with precious ones!!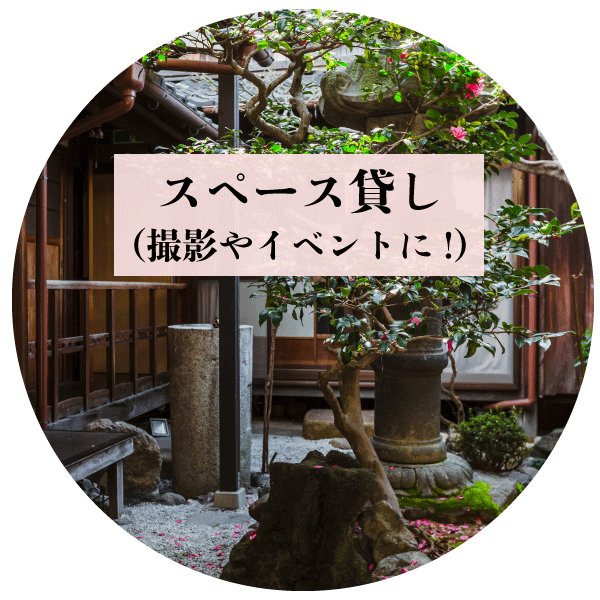 【Rental Space】
Our rooms are available to rent for short-time use from 2 hours.
You can use our room as a photo studio, nap room, meeting room, and so on.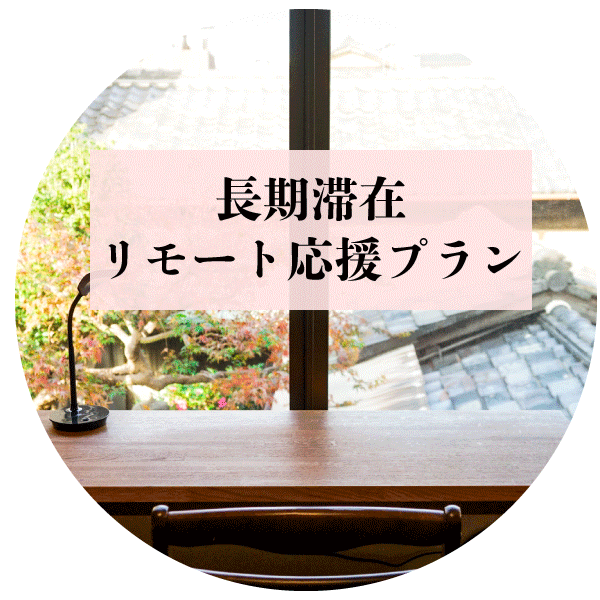 【Long Stay Specials】
Inviting guests to stay a little longer in COMPASS. Special weekly and monthly rates available.
Should you require any further information, please feel free to contact us!
TEL : +81-75-204-3250
E-mail:guesthouse.compass@gmail.com
Facility
We rent the following items(Paid and Free).
【Free Items】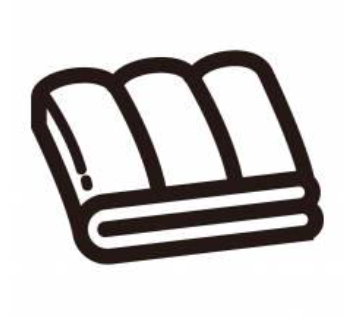 【Paid Items】




COMPASS GALLERY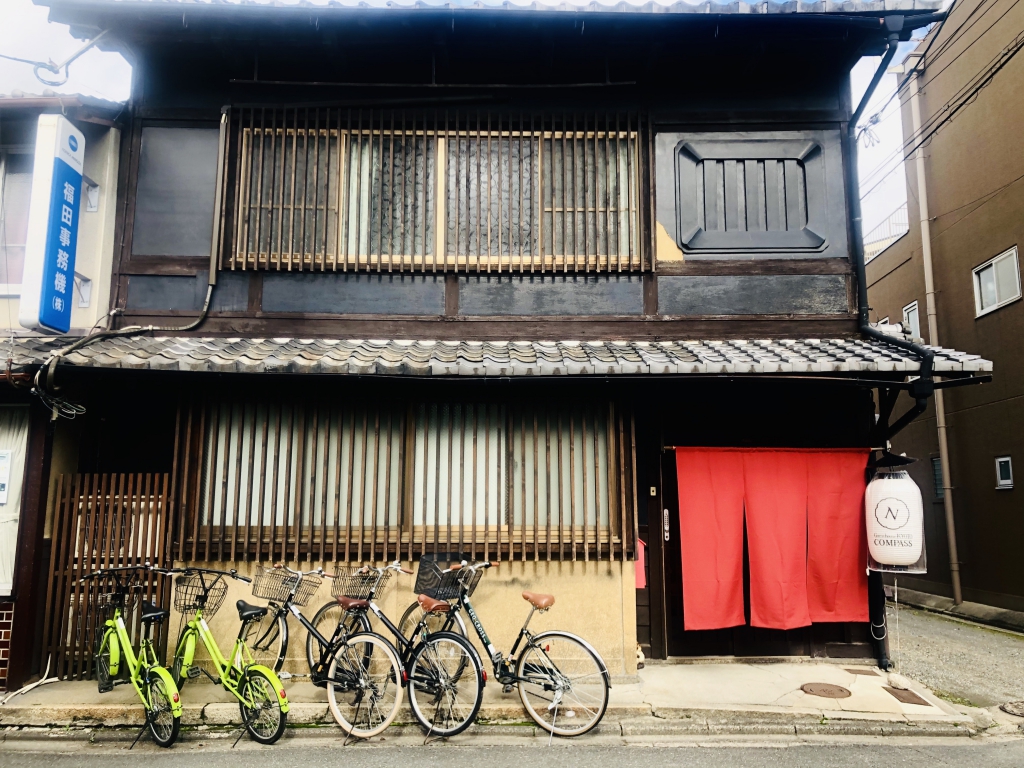 Information for Your Stay
【Reception Desk Hours】
9:00~21:00
Please check in, check-out, make payments at the reception desk.
We sell one day Kyoto City Bus tickets for ¥700 and discount tickets to other area attractions.
We have city maps and bus route maps and lots of other information about Kyoto. If you have any questions or requests, please let us know.
【Parking】
Please use the coin parking nearby.
【Smoking】
Out of consideration for all our guests, smoking is permitted outdoors only.
Please smoke in the designated areas.
【Soundproofing】
Guesthouse KYOTO COMPASS is a typical old wooden Japanese house. So guest rooms are not soundproofing.
Sometimes there may be a little unavoidable noise.
We ask for your kind understanding.
【Curfew】
We have no curfew, but when you go out or come in after 11:00p.m., please use the password and consider the neighbors and other guests.