Enjoy Kyoto with COMPASS

Our goal is to give personalized service to every customer and to provide homely and welcoming atmosphere.
Let's go sightseeing from your base camp, COMPASS!

How to Walk Around KYOTO
There is one of Kyoto's must-see sightseeing model courses. Please refer to the following and make use of them. Of course, that is only one of many examples. If you need any requests such as "I want to interact with the locals" and "I want to know about Kyoto's best-kept secret restaurants", please do not hesitate to let us know.

COMPASS mom
Ask me anything about Kyoto!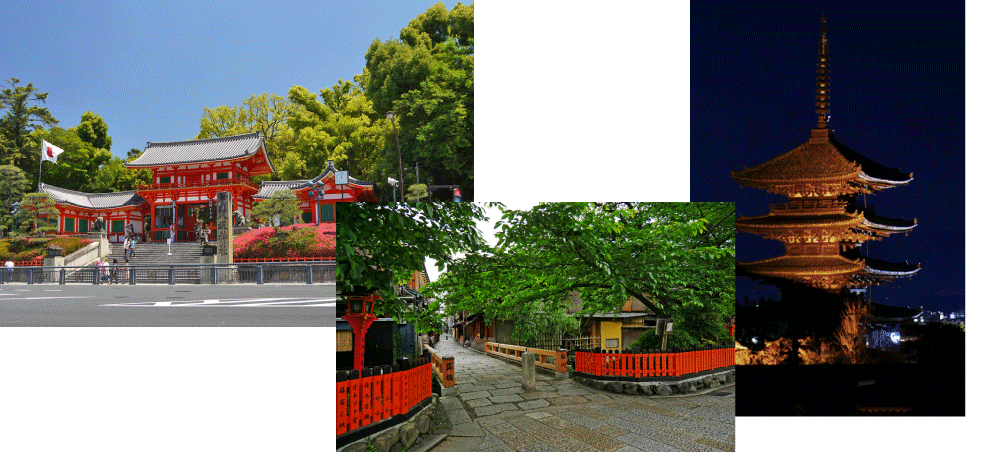 【 DAY 1 】
On the first day of sightseeing in Kyoto (arrival date), why not enjoy delicious Kyoto-like food while enjoying sightseeing that can be done even a little later? While visiting Fushimi-Inari and Yasaka-Shrine, where there is no time to close the mine, if you are hungry, go to Gion for dinner. (There are also reasonable and delicious shops that Kyoto people go to.) After that, you can go to a bar or go to a public bath where locals gather to prepare for the next day. There is an izakaya where a master serves delicious obanzai, so be sure to visit that as well.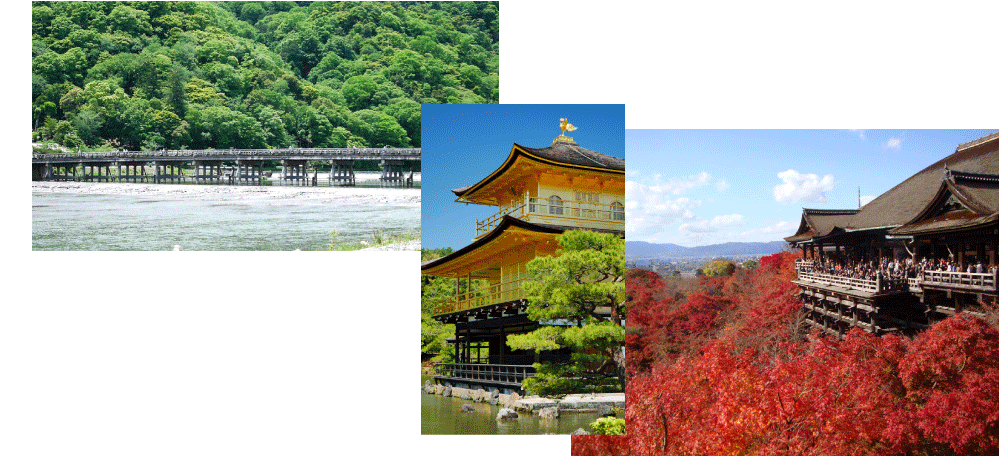 【 DAY 2 】
The second day of the trip, which has the most time. Why don't you visit the highlights of this trip here? The point of sightseeing in Kyoto is to divide it into the west side and the east side. On the west side, Arashiyama, Kinkakuji, and Nijo Castle. On the east side, Kiyomizu Temple and Ginkakuji are major spots. Some customers get up early and go to Kiyomizu-dera, where there are no people, or go to Nishi Honganji's morning work (6 o'clock * free) near the compass. Arashiyama also has a cycling course, so it is recommended to enjoy a slightly different trip!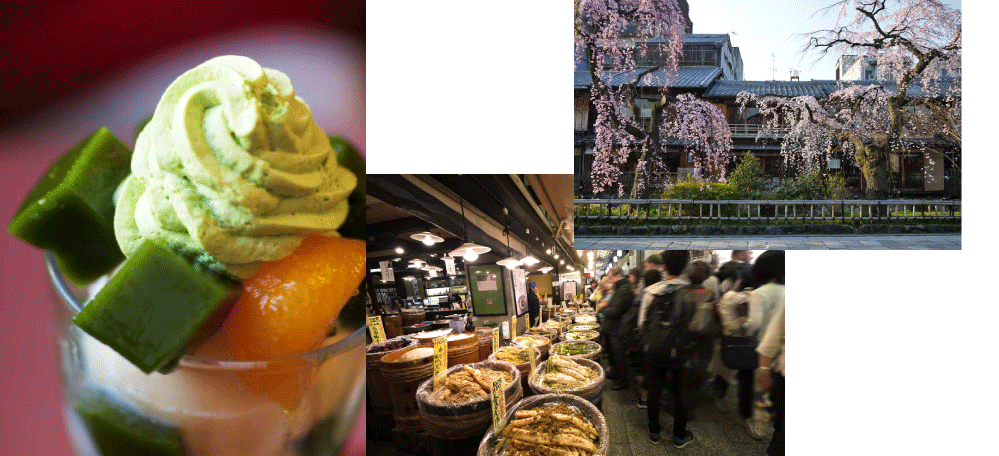 【 DAY 3 】
On the final day, why don't you try sightseeing in places that you couldn't go around in the first or second day, or sightseeing with a focus on shopping? Nishiki Market and Kyoto Station are recommended for shopping. There are many nice retro cafes in Kyoto, so it might be a good idea to look back on your trip while drinking tea between sightseeing trips.
The compass has good access to Kyoto Station, so even if you leave your luggage, please enjoy the city of Kyoto!
the Place You Want to Come Back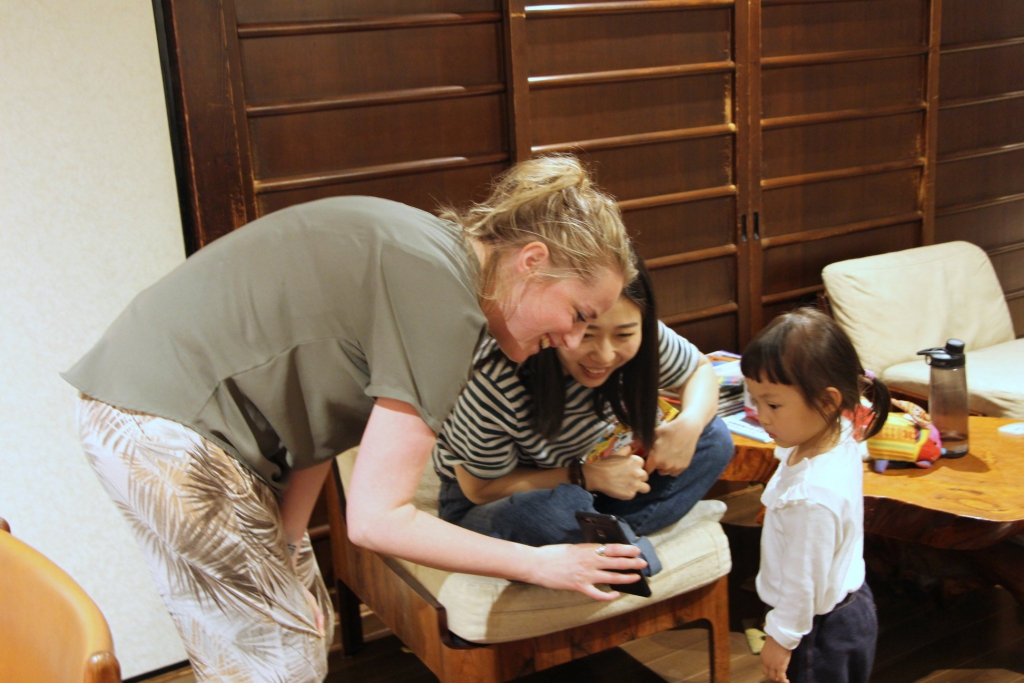 #01:Guests Gather Naturally
It is necessary to go through the living room to go to your room. It means that it is easy to meet the other travelers. You can do anything at the living room, make travel plans, drink tea, exchange travel information, play game, and so on.
Even if you are the first guest of the day, we will be waiting for you at the living room.
After coming back to compass, please enjoy chatting with other travelers and us!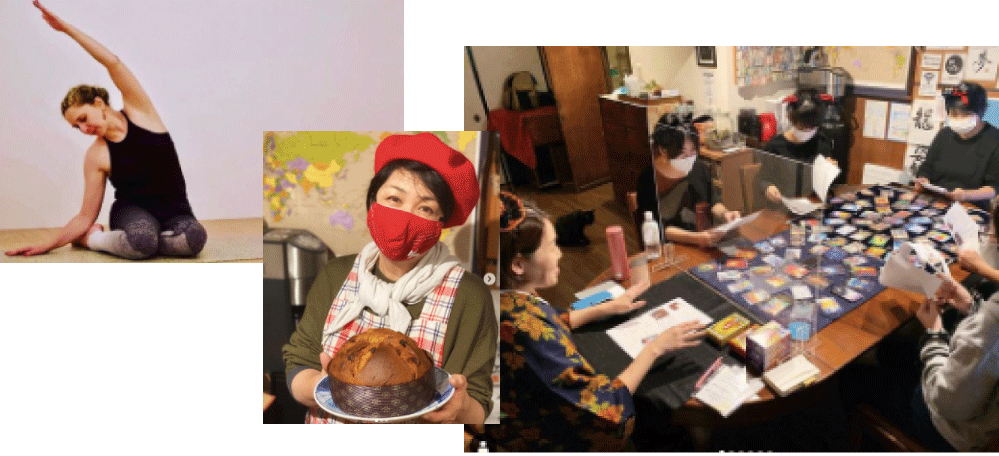 #02:Interesting Events Held Irregularly
Sometimes we are holding online or offline events such as cooking class, morning yoga lesson, fortune-telling, calligraphy class, and so on.
Please peep into our Facebook. You may find our events!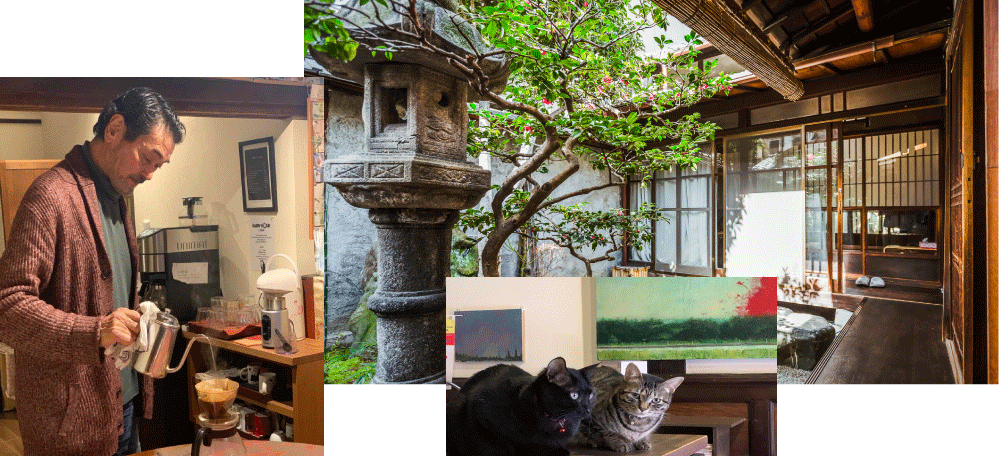 #03:Very Homey Atmosphere
Traveling is a lot of fun.
It's also important to take a break once in a while.
If you are tired, come back to COMPASS anytime. Our garden, staffs, other travelers and the atmosphere will heal you.
You may take root to COMPASS because it is too comfortable!